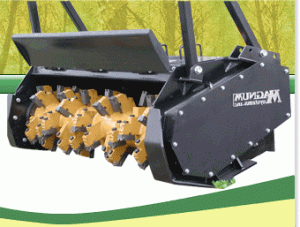 Features to Look for In A Caterpillar Mulcher
If you are planning to buy a new Caterpillar mulcher, you need to have a guide on what to look for. That is because caterpillar has a vast range of mulcher models designed for a variety of uses. One of the best approaches is buying what works for you. First, you need to understand the type of mulching you are planning to accomplish with the machine.
But some of the features of mulching machines that are universal. These are the features that you should look for in a Caterpillar mulcher. Here are the key features to look out for:
Capacity
How much work can the Caterpillar mulching machine handle? This should always be the first question, and it is what capacity is all about. Based on the kind of mulching that you are planning to accomplish, there are a few critical things that you need to consider. First, check the mulching machine rating. You need to know if the engine is capable of producing enough power to cut the vegetation you want to mulch. This is a very critical factor that most people never check and the reason why many have problems getting the most out of their machines. You also need to check the size or the diameter of the vegetation that the manufacturer expects the machine to cutter efficient. That is what the capacity of the Caterpillar mulcher should be about.
Quality of Cutting tools
If you want to mulch efficiently, then the quality of cutting tools is an important factor. And when we say cutting tools, we mean the Caterpillar mulcher teeth. One of the gross mistakes that you can make is buying a mulching machine with poor quality teeth. But for the Caterpillar mulcher, they have a reputation for manufacturing high quality wear parts. However, it is essential to check the grade of materials that have been used. Caterpillar mulcher cutter tools tips are constructed from tungsten carbide teeth- one of the most recommended materials in the market. So check the grade the grade of tungsten carbide because they do vary.
Excellent Mulching Speed
The speed of the Caterpillar mulcher is key fact that determines its performance and productivity. The higher the speed of the mulching machine, the higher the performance. That simply means that you will be mulching more when the speed of the machine is high. Therefore, check the speed of the mulcher head while buying. A speed of 1,550 – 2,000 RPM is good for a mulching machine.