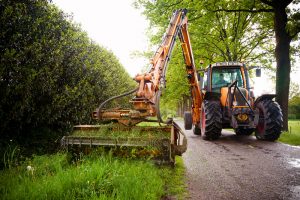 How Investing In Seppi Mulcher Saves You Money In The Long Run
Most people going for a mulching machine have one major goal- to get the most out of the machine and recoup the investment within the shortest time possible. But that is only possible if you get the right machine for the job. Seppi mulchers are some of the most recommended for both domestic and commercial use.
When it comes to saving money and recouping your investment, Seppi mulchers are some of the best options to go to. There are many ways that these machines help you achieve the two. Check out hoe investing in Seppi mulcher helps you save money:
Quality Wear parts
One of the ways that Seppi mulchers help you save money, in the long run, is through installing quality wear parts. We know that quality mulcher tools influence a lot of things, including how the mulching machine works. They also influence the productivity of the machine as well as the cost of maintenance. Therefore, the company ensures that their machines have the best mulcher teeth or blades for higher performance. That is how to make money hence improving your saving. That is how to make more money in the long run.
Low Running Cost
Another big way that toy save money with Seppi mulcher is reducing the cost of running the machine. This is one of the areas that people lose a lot of money in funding the operations of the machine. From paying for repairs to buying replacement parts, you can easily lose a lot of money. But Seppi mulcher comes with incredible properties that help to reduce this cost. For instance, the quality of the cutter tools is incredibly high. They can withstand the most demanding conditions. So you will be spending less on running and maintaining the mulching machine.
Versatility in Mulching
The other way that you save money with Seppi mulchers is due to its versatility features. These mulching machines are designed to clear a variety of foliage. You can have one machine that clears a number of foliage instead of buying a couple of mulchers to do the work. That's another way that you save money in the long run.
High Output
If you are paid based on the output or the tons of mulch or the size of the field cleared, then Seppi mulcher is what you need. These machines produces incredibly high output levels. That means you will be making more money with this brand.